Law
Comprehensive IT support and services to keep your law firm running smoothly
DirectNetworks is law firms' source for managed IT services. Our experienced technical teams support our legal clients with their day-to-day IT network needs, help desk, upgrades, IT projects, and transitions to cloud infrastructure.
DirectNetworks is your all-around IT solutions partner. Our managed services are designed to mitigate risk to your network through risk assessment, Virtual CIO, and IT advisory services. We're also the partner you can turn to when facing an IT crisis, whether it be a data breach, staff change, or maxing out your storage capacity.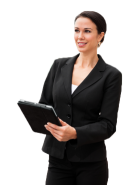 DirectNetworks' prides itself on maintaining confidential client data in redundant, encrypted data centers on East and West Coast locations, maximizing security and data backup, while minimizing disaster recovery complications. DirectNetworks is one of few privately held IT support service companies to be owned, operated, and maintained right here in Dane County. Our xPulse Managed Services ensure our legal clients' data is secure for efficiency, confidentiality, and business continuity.
Legal IT Solutions
Support When You Need IT: Our IT support teams work around the clock through our help desk and onsite support, assuring your firm receives IT support when you need it.
Project Assistance: Whether its PC replacements, phone system upgrades or a fully-virtualized SAN, our plan, design, implement, optimize, and maintain strategy will help IT projects complete on time and on budget.
Security: Classically-trained in an overlapping security approach, we understand threats change quickly and come from many angles. Utilizing firewalls, Antivirus, Anti-Malware, web filtering, heuristic security and user education, we layer protect your network.
Managed and Cloud Services: Many IT services can be more efficiently and cost-effectively delivered through managed services. From phone systems to disaster recovery, our low fee services are all-inclusive, flexible, and secure.
Systems Always On: We keep your systems up and running so staff have access to data day and night
Keep Staff Billing: We work with your internal IT department or become your IT department to keep your staff doing what they do best
Unified Communications: With voice, video, email, and conferencing services, we help staff collaborate
Mobility: Working in the virtual world, staff are able to take and access data anywhere
A Local Cloud Partner to Wisconsin's Law Firms
Only a small percentage of IT providers own their cloud infrastructure and are able to guarantee data confidentiality. Working with our reliable cloud-based platform, you will experience features, service, support, and data confidentiality unmatched by any other local provider.
Fill out the form at the left to find out how DirectNetworks helped local firm Hawks Quindel take their office mobile, with easy new employee onboarding and a faster workspace.
Stay compliant whilst improving your bottom line AND your productivity with DirectNetworks' unique legal industry solutions.