Cloud Computing
Transfer your IT to the cloud and get ready to meet the future head on
Like any good tool, cloud computing is a platform that can be designed to meet your business' needs. DirectNetworks' teams are experts at taking customers to the cloud; we've been helping customers utilize cloud solutions for their business for ten years.
DirectNetworks is an expert in the Midwest in building out cloud solutions. Over ten years ago, we realized from customer comments and industry changes that cloud solutions would be the next paradigm shift in IT history, so we proactively jumped into the game feet first, built out customer clouds and began providing managed cloud services. Our experienced team has built cloud infrastructures that businesses use every day to run their organization's IT. We routinely help our customers evaluate whether the cloud is the right solutions for their organization. Big or small, there is a cloud computing solution to meet your business's needs and we would like to help you design and implement it.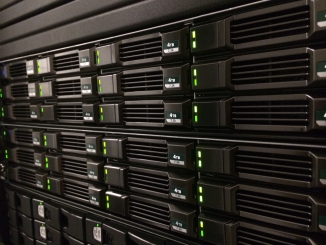 Perhaps a full cloud IT infrastructure isn't right for your business. Perhaps you would like to utilize a mixture of public and private cloud computing options to fulfill your business goals. DirectNetworks' team can also help you design your own cloud computing solution.
Private or hybrid cloud solutions
Combination of cloud-based and premise-based IT network infrastructure
We understand that no two businesses are alike and all of these powerful solutions are customizable to meet your specific needs. Trying to reach new markets? Need to get organized and increase efficiency? Want to learn how to get a ROI from your IT? Cloud Services from DirectNetworks are the answer.
Isn't it about time you made the transition to cloud computing?