Network Security Consulting
Is your organization's network security up to the job?
How can an organization determine whether they are safely storing and protecting company data? Network security auditing is a service meant to assess the level of information security across an entire organization. Network security audits are generally offered by most managed service providers (MSPs), like DirectNetworks, and conducting one successfully requires the appropriate level of resources and technical expertise.
What is network security auditing?
The purpose of network security auditing is to obtain a holistic and comprehensive assessment of how a business protects digital assets and information systems. The components of network security auditing can be separated into different categories, including:

Hardware configuration.
Software configuration.
Physical building and facility security measures.
User processes and corporate data policies, including IT onboarding and training.
Typically, our audit team will develop a list of criteria and rank how well your organization performs in each category. Other important methods for conducting IT security diagnostics we use include vulnerability assessments and penetration tests, both of which are similar to network security audits.
Why is network security auditing important?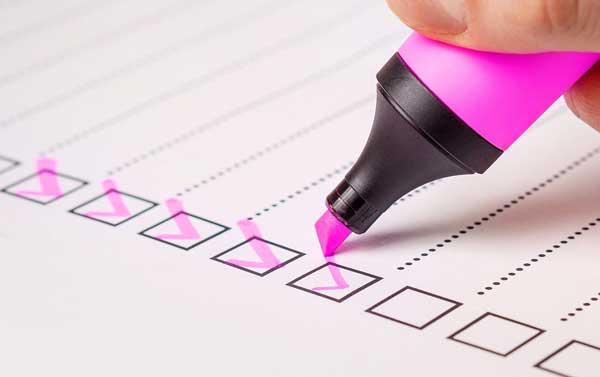 A network security audit is an invaluable measure of how well an organization currently protects data and information. Keep in mind that the average cost of a data breach to an organization in 2019 was $3.86 million. The initial costs of a security audit are an investment to prevent and protect against any long-term consequences that may result from unsecured information assets and potential data breaches.
One of the main benefits of network security auditing is to measure compliance surrounding data regulations and legislation that govern information control. Political and legal developments impact how businesses across the globe must store and use data, so a security audit can help point out areas that need improvement or areas at risk of failing compliance standards, which could impose severe fines or consequences for the entire business.
Failing a network security audit is a cause for concern within organizations, but it highlights specific areas that may need tighter information security policies or investments in additional cybersecurity technology. For instance, an audit can shed light on whether an organization needs to purchase better antivirus software or hire specific cybersecurity experts.
Getting started with a network security audit
One way for organizations to prepare for a network security audit is by starting with an audit checklist. The entire audit process can take weeks or even months to complete, as the typical steps include:
Preparing for the audit.
Running security tests.
Analyzing findings.
Reporting results.
Following up on findings.

Our network security consultants have proven experience with managing network security risk assessments and providing a roadmap to resolve any vulnerabilites promptly. If you are looking for a provider of network security audits, look no further than DirectNetworks.
As a leading provider of managed IT services, our team of experienced IT professionals has decades of expertise advising other businesses on network security best practices. Contact us today for a free consultation to learn more about how to improve network security within your organization.