Hosted Exchange
Explore Hosted Exchange with Microsoft Exchange Online
Does your company suffer from continuity problems? How about organization issues? DirectNetworks helps businesses solve these problems, and one solution is Hosted Exchange, the proprietary remote-access version of Microsoft Exchange Server. Also known as Exchange Online, it offers enterprise users the same basic functionality as traditional Exchange Server to manage email, calendar, contacts and tasks.
Beyond this, Hosted Exchange has several advantages as a cloud-based solution compared to on-premises Exchange Server. Some of its main features include:
Admin Center to centralize management of the organization's directory and communications.
Microsoft Outlook integration to provide a familiar email communication platform.
Superior customer service, including Microsoft FastTrack for Office 365 and 24/7 IT-level phone support.
Benefits of Hosted Exchange
Hosted Exchange offers significant performance advantages for hosting and managing an exchange server. Storage and availability are two key benefits compared to traditional Exchange Server. For instance, mailbox size is supported up to 50 GB.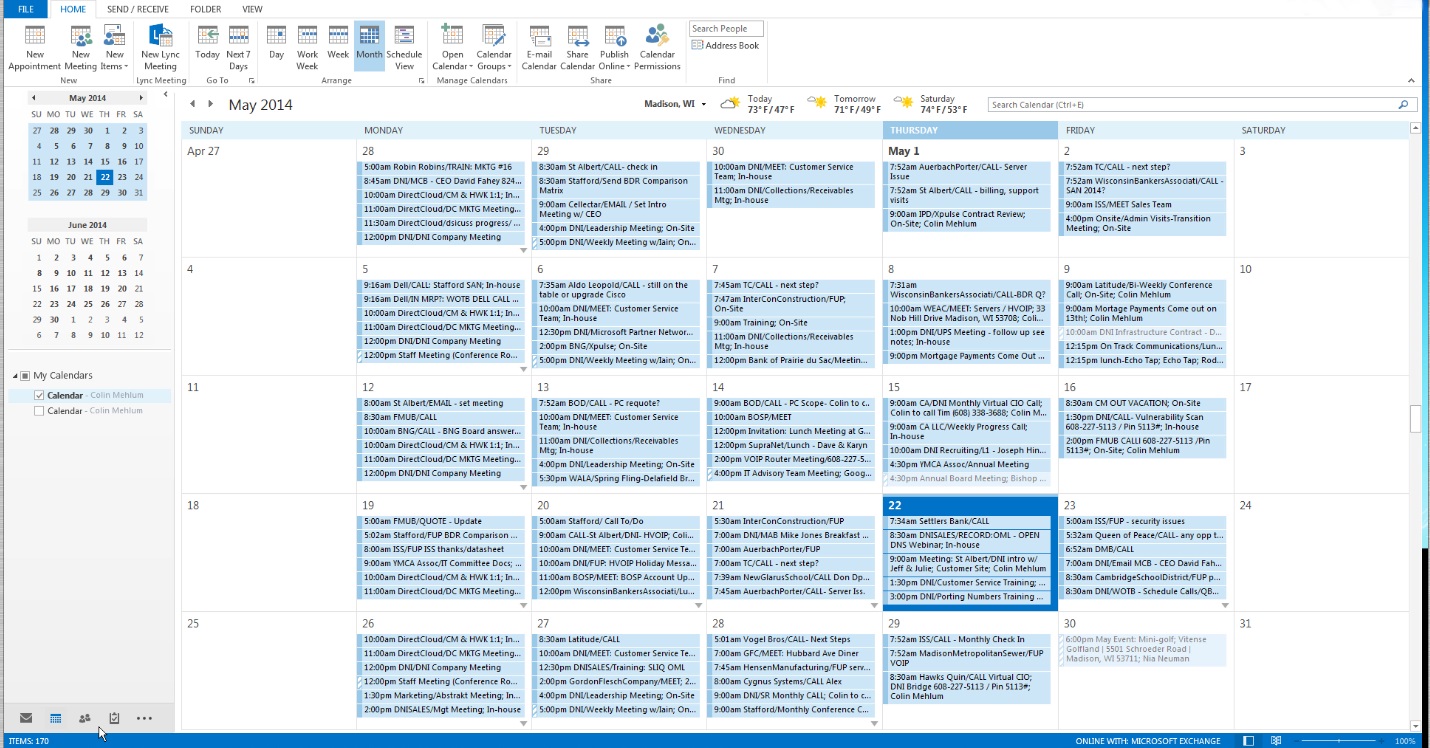 Additionally, it emphasizes essential security features, including malware and antivirus protection via Exchange Online Protection. Beyond security measures, further data safeguards include disaster recovery services and globally redundant servers to ensure effective data backup in a worst-case scenario.
Another major benefit of Hosted Exchange is increased universal accessibility from different mobile devices and support for nearly all web browsers. It integrates all devices within an individual user's account to enhance productivity and efficiency. Supporting a wide range of devices in a secure environment is important for modern businesses.
Configuring Hosted Exchange
Getting started with Hosted Exchange is a straightforward process. Microsoft provides four primary migration options for flexible configuration of Hosted Exchange:
Cutover Exchange migration.
IMAP migration.
Staged Exchange migration.
Remote move migration.
The right migration path varies depending on the total number of users and the desired deployment timeline. Microsoft also provides the flexibility to deploy Exchange Online as either a cloud-only or an Exchange hybrid deployment. A hybrid deployment is a viable alternative for organizations that want to maintain some control over on-premises mailboxes.
While the operation and maintenance of the cloud data centers that power Hosted Exchange are outsourced to Microsoft, several self-service administration tools are available. This is important because organizations are still responsible for connecting to the hosted data centers and must ensure that the wide area network and local area network are properly configured and tuned.
Organizations interested in Hosted Exchange, but without the capacity to manage a migration or deployment of Exchange Online, can consider working with a managed service provider.
DirectNetworks can help provide the technical support and assistance you need to implement Hosted Exchange for your organization. Contact us today to learn more about the benefits of Microsoft Exchange Online.
At DirectNetworks our Hosted Exchange services mean you can stop stressing about routine maintenance, patches and upgrading your IT infrastructure - and once again concentrate on what really counts - your business.
| | | |
| --- | --- | --- |
| Dynamic inbox keeps your staff connected | Collaborate with your team through shared calendars | Tasks and public folders increase user productivity |
| | | |
It's time to make the most of everything your email has to offer!